As professional outdoor designers, we know every project must start with detailed development. We have developed this process and have refined our methods over the years to result in near perfection. We invite you to experience it.
After a brief phone conversation or e-mail correspondence we will obtain basic project information and schedule our initial consultation. At this consultation we will review the proposed property and gain knowledge about your personal requests and ideas. Your consultant will also provide detailed recommendations after their initial view and present you with Elite's extensive portfolio. We will also walk you through our industry leading installation process, giving you a complete understanding of how your project will be completed.
Elite firmly believes in the importance of a detailed site analysis. We will create an onsite sketch of the proposed project area taking all required dimensions. In addition we will shoot all existing elevations, and assess the grading and soil conditions. We will request an original copy of your survey in order to evaluate if there are drainage easements and setbacks. Finally, we will take photos at various angles of your property to utilize during the design process.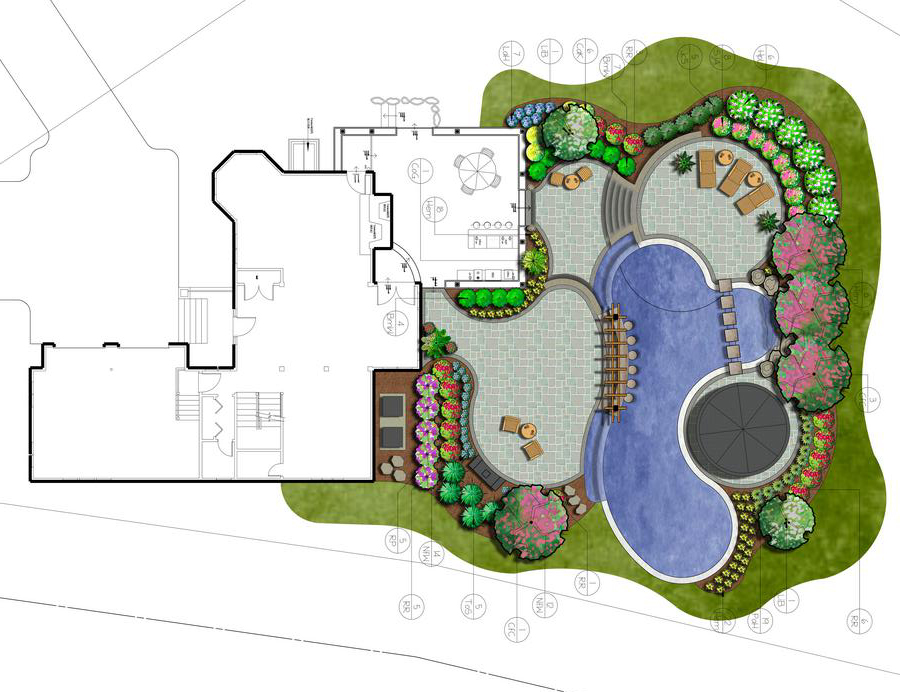 Phase 2
Project Cost Estimate
Many clients do not have any idea what the cost of their dream backyard will be. Elite will provide an initial cost estimate for what we think your project will cost based off our initial site evaluation prior to going into a design concept. This will allow for both the client and our team to design based off your expected budget.
Phase 3
2D Landscape Design Concept
Based off the initial site evaluation and consultation Elite's landscape design team will develop a 2D design. This design will allow us to get the best ideas down on paper. The design will provide a 2D view of the project in detail, displaying elevations and hardscape materials. At the second meeting Elite's design consultant will walk you through the design and answer all questions, most importantly revisions will be made. Along with the design will be the project proposal, detailing each aspect of the Design. Here the cost will be established and various material options will be priced.
Do you want to see your dream design come to life? Elite is equipped with industries best 3D design artist, the 2D Landscape Design will quickly come to life in an extremely detailed 3D perspective. For special larger projects, we can virtually walk you through the front or backyard witnessing each aspect of the design. We will create a presentation that not only will show the design but will also clearly depict the existing conditions of the home and surroundings. This will take away all misconceptions of the design and ensure that you're getting exactly what you want before we release our build team! Elite has revolutionized the Landscape Design process for our NJ clients!
Phase 5
Construction Plans & Permits
Almost there! Typically after only a few revisions we're able to develop a final design along with construction plans for the township. The plans will be detailed, with all dimensions for our build team and your final contract will be based off this plan. The final cost of the project is extremely accurate due to the use of Computer Aided Designing, all area and linear dimensions for materials are nearly exact!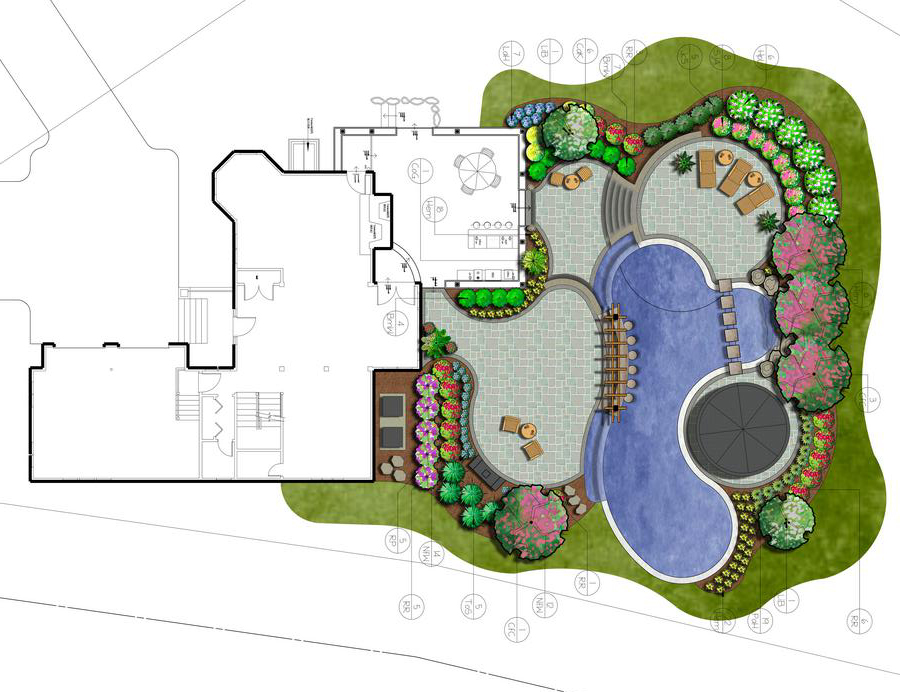 Elite's Specialized Installation Process
This our secret, please set up an initial consultation to review our incomparable and proven installation process!
Once all permits are submitted and approved we will schedule your installation. Once we begin your project our team will work 6-7 day work days from morning till night. We do not skip from job site to job site, the same masons will be present on your job from start to finish. Elite is equipped with all trades on staff, we have in-house electricians, plumbers and carpenters. We believe in utilizing the latest equipment and tools to efficiently build the highest quality outdoor living space!
Elite services all of the following areas:
Transform Your Backyard Into A Luxury Oasis
Experience the thrill of outdoor living like never before with Elite Landscapes & Pools. Let us turn your vision into a breathtaking reality!